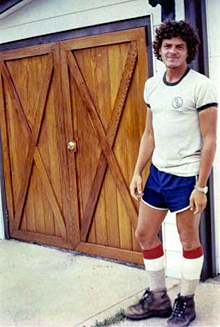 My first job at age 15, was at Patten Hardware in Malverne, NY. We cut glass, repaired lawn mowers and gave customers advice on how to fix their electric and plumbing concerns. Working in a lumber yard I learned about building materials and gave advice on people's home improvement projects. After the Air Force I went to work with Detail Home Improvements where we specialized in renovations and additions. We did everything from digging the foundation to putting the last shingle on the roof and installing and finishing everything in between.
Moving to the Catskill Mountains I worked in Houst Hardware where I advanced from clerk to assist in the creation of and then manager for a new construction division of the company. After a few years I opened Acorn Hill Construction which focused on additions and renovations. Projects ranged from simple baths, kitchen and additions to the renovation of a 100 year old farm house, the construction of a 4,500 sq ft Post and Beam Home and the addition of a 6th story on a brownstone in Manhattan.
After moving to Jupiter in 1995 I began work with a building concern and became project manager. We built in Ballen Isles, Egrets Landing and The Arbors as well as on individual lots. In 1999 John Curtin Home Inspector, LLC was established and since then I have served the needs of homebuyers in the Palm Beaches and surrounding counties.
What I've Done
"In my career I have installed everything in a typical home with the exception of air conditioning components. My experiences range from renovating 100 year old farm houses in the Catskills of NY to a 6th floor addition on a NYC Brownstone to custom building in The Palm Beaches."
Over 11,000 home inspections performed since 1999.
Working in the Home Improvement Field since 1970
Experience with South Florida CBS Construction since 1995
Graduate Gold Coast School of Home Inspection 2000
Registered Master Professional Home Inspector and with the Florida Association of Building Inspectors since 2002
State Licensed Home Inspector since 2010 (Licensing established in 2010)
Certified Mold Technician since 2010
Certified Wind Mitigation and My Safe Florida Homes Inspector since 2007
15 Years Owner & Operator of NYS Construction Firm, Specializing in all aspects of Renovations and Additions
2 Years Project Manager for Local Concern Building in the $500,000.- $1+mil Range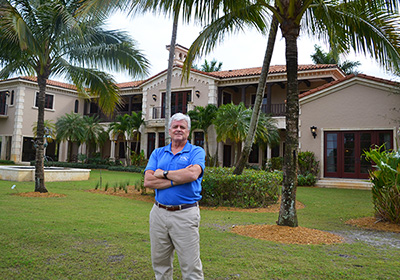 "You did your research and are buying the home you want, not the cheapest one you could find. The same considerations apply when choosing your home inspector."
Customer

Testimonials
Chris Cox, Douglas Elliman Real Estate

"I've been in the real estate business for over 15 years and have dealt with John Curtin for most of those years. John is professional, thorough, practical, and most of all helpful to clients during the purchasing process. I would always recommend John Curtin as a good option when choosing an inspector."

Anthony Jordan, Mirsky Realty Group

"I have used John Curtin for probably the last 10 years and he is always honest, on time, and reasonable when he does inspection for me. I would recommend him for any project, as he is very knowledgeable. He works to conclude a deal not upset or end one.

Again, I trust him with any inspections that I need."

Brad Westover, Keller Williams

My buyers have been choosing John Curtain Home Inspections for over 10 years. I have always been pleased with their diligence, knowledge and professionalism. The report is always delivered in a timely manner and any and all problems are clearly noted. John is also an active part of the Jupiter/Tequesta community where he gives back, which I value greatly.

Clay Haviland, Signature Properties

I have used John Curtin for almost 15 years for Home Inspections. Probably sent John out to inspect over 50 homes ranging From a sales price of $35,000.00 to $10,000,000.00. In every case, the inspection report was accurate, detailed, timely, and fairly represented the problems uncovered.

Deborah Winstead, Buyer

I did love that beautiful little house and its location just south of Downtown Palm Beach but unfortunately I did not buy it. The defects in the electric system were just too much to overcome... Had you not taken the cover plates off or dug around in the attic theses issues might not have been uncovered.

James Manni, Signature Properties

I have been using John Curtin as a home inspector for many properties over the last 12 years. He takes his job very serious. He is very fair and honest. He is always been competitively priced and more important shows up on time. I do not recommend many home inspectors in the area but I always recommend John Curtin Home Inspector.

Pamela Coffey, JT Brokers Group

Buyers and Sellers alike want an inspector who is thorough and careful. John's work ethic is exceptional. He takes time to explain the inspection report to Buyers so they can understand any repairs needed. Don't hesitate to call John. You won't be disappointed.

Scott Jackson, Illustrated Properties

I have had the pleasure to work with John Curtin for the past 10 years. A home inspection is vital to successfully completing a sale and John Curtin brings a level of professionalism and knowledge that makes the process run smoothly. I look forward to working with and referring John in the future.

Sharon Scott, The Keyes Company

John is a true experienced professional, honest and sincere. Always taking the time and effort to help Buyers understand the inspection process completely... At the onsite inspection John will review the findings with the Buyer, address any questions or concerns then send a detailed, state of the art report with quality photos via email.

Judie Wilcox, Coldwell Banker

From the first time that I met John, I was drawn to his friendly and easy going way. This transferred to his interaction with buyers as he conducted many inspections for customers of mine. He brings a wealth of knowledge from his previous background in construction and takes his time to explain the things he sees at each inspection.

Sandy Ballantyne, REMAX Prestige Realty

I have used-recommended JCHI for many years. I first met John through a Buyer and have recommended him ever since. John very knowledgeable, efficient, and timely.