Bright lights, hotdogs and nachos, the crack of the bat knocking a home run to the screaming fans in the stands, there's just something magical about baseball games.
By John Curtin Home Inspector
Content Approved and Protected
Without the interference of huge sponsors and multimillion dollar contract the minor league experience exists purely because of a love for the sport, drawing fans young and old to local stadiums where minor league players test themselves against the drawing board for the big leagues. Roger Dean Stadium in Jupiter, Florida is no exception to its magic, providing fun, excitement and memories to residents and tourists alike. Roger Dean is one of only two fields in Florida that hosts two major league teams; the Miami Marlins and the St. Louis Cardinals, and is the only field in the United States that hosts two minor league teams, the Jupiter Hammerheads and the Palm Beach Cardinals.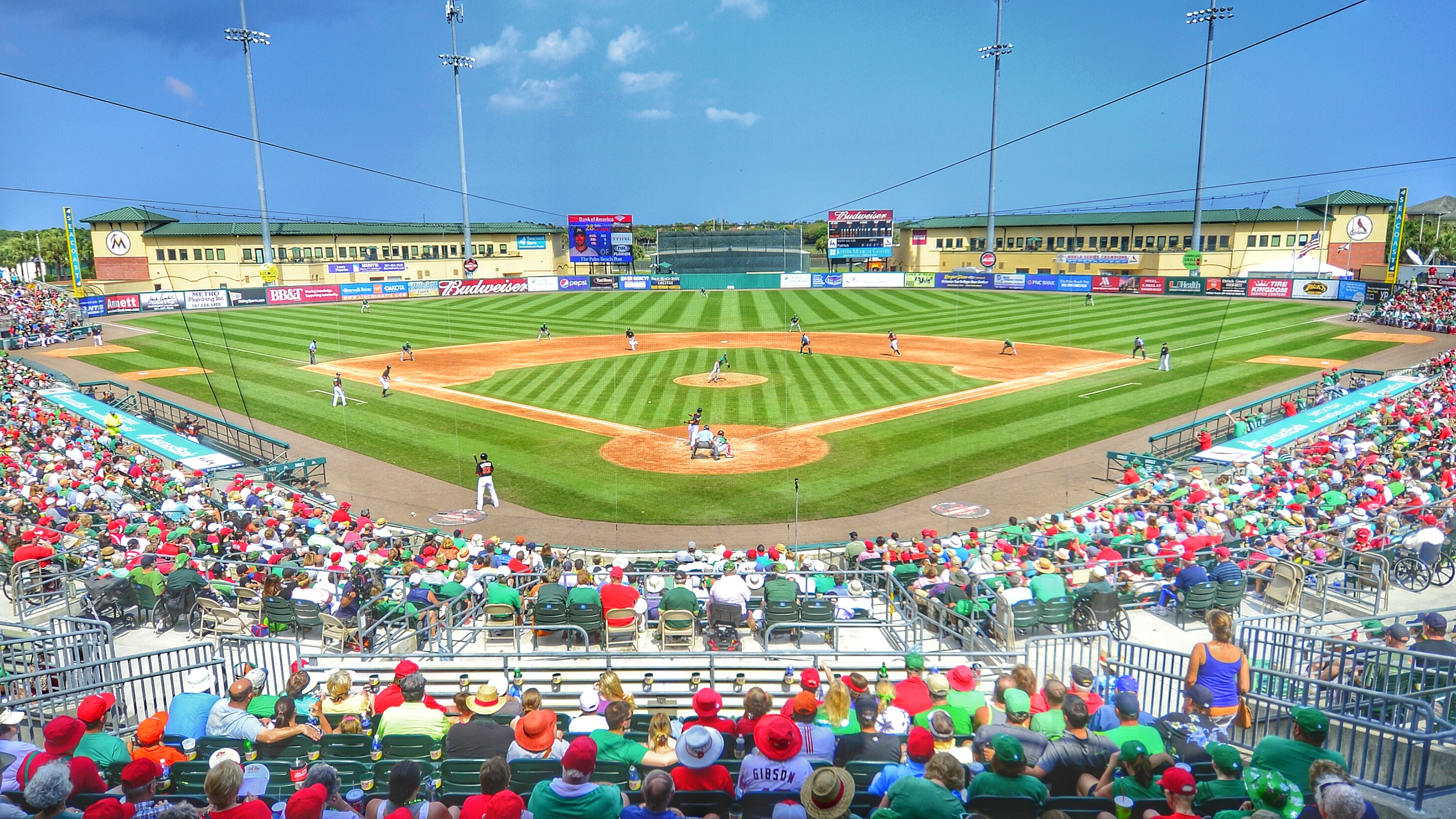 The Stadium officially opened on February 28,1998 for its first game between the St. Louis Cardinals and the Montreal Expos. Rodger Dean Stadium is located in the heart of Abacoa Town Center on 100 acres, with 12 practice fields, ample parking and a 6,800 seat 2 level stadium featuring field box, skybox, bleacher and luxury suites. A large grassy berm set just beyond the first base outfield holds an additional 200 guests, and provides a haven for families with small children who would rather spread out with a blanket. There is also a staffed "Kid's Area" with a speed pitch setup and inflatable slide. Numerous entrance gates, allow a gentle flow of people and prices are very conservative compared to a major-league game.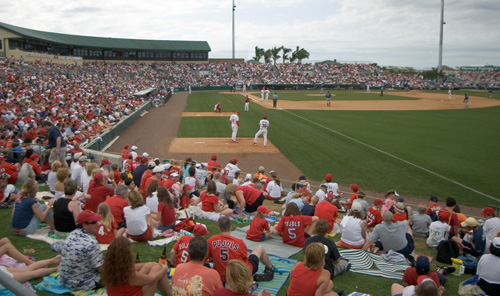 The smell of hot dogs, popcorn and fresh cut grass waft through the open-air stadium as you take your seats. Upon entry, you'll notice a gift shop, and several fully stocked concessions stands ringing the field's concourse area. Seven concession stands ring the concourse level of the stadium serving traditional ballpark and specialty foods. The courteous staff, mascots and even the occasional player meanders through the seats, greeting guests and selling snacks and drinks. A PA system and full soundboard highlight the announcer's calling of the game, and several hilarious mascots can be found on field displaying their antics throughout the season. Sit back and enjoy the game, and stick around for frequent fireworks displays after dark.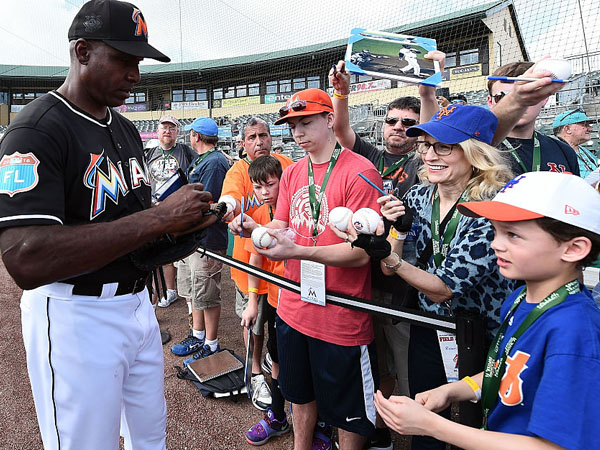 The stadium often hosts holiday-themed events and provides a great benefit to the local community with their Tuesday night Kid's Club "The Knothole Gang". The members only club offers young fans up to 15 years of age free admission on Tuesday night home games during the State league season, a free hot dog and soda, a free t-shirt and membership card, and discounts to local fun spots like Jupiter Lanes and Golf World Family Fun Center. Registration can be done at the main gates or online and you can donate an annual fee of $25. Roger Dean also hosts mascot events, Kids Fest, Education Day, Super Splash Recreation Day, Dog Days, Gator Night and Slammin' Saturdays Fireworks. On the 4th of July Roger Dean is host to our communities largest and most spectacular fireworks display.
I
n and outside of baseball season the stadium can be rented for corporate and large events, weddings, parties, graduation ceremonies and even family reunions! You can also make a donation to the teams and have a special message or announcement sent up over the PA system and video replay board! Roger Dean hosts almost 2 dozen baseball tournaments per year and is proud to be the host of two of the largest high school baseball tournaments in the country: the USA Baseball Junior Olympic Tournament and the Perfect Game/World Wood Bat Association Championship. The $28M dollar state of the art complex is managed by a partnership between the Jupiter Hammerheads and Palm Beach Cardinals, and even has it's own 501©3 non-profit that provides funds to organizations that encourage sports and physical activity in kids.
Jupiter's Roger Dean stadium is home plate for the local and state sport's community, and makes a great day or evening with friends, family, kids and coworkers!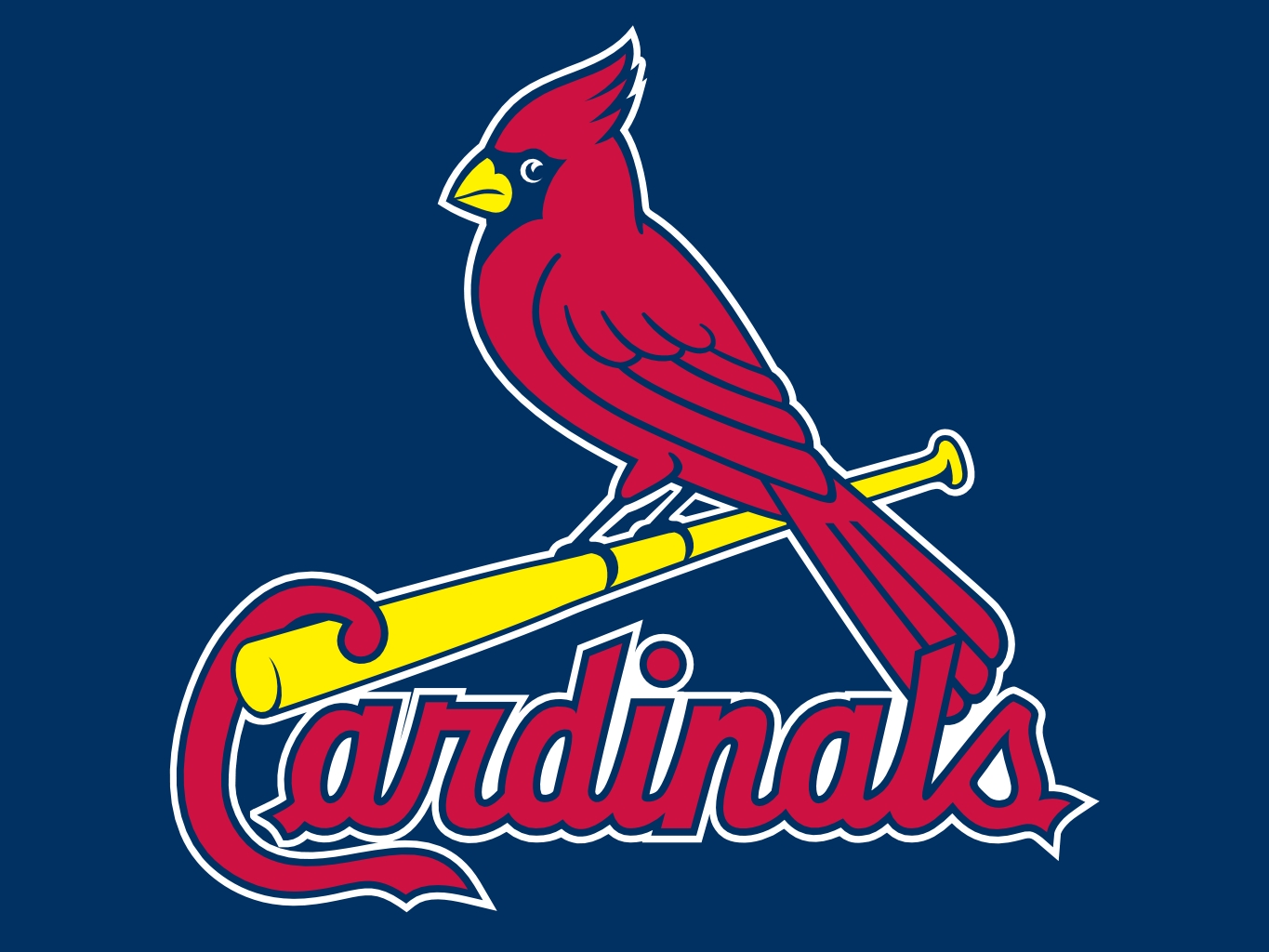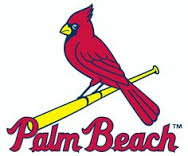 .
Rodger Dean Stadium is located at 4751 Main Street Jupiter, FL 33458. Call the Main Office at: (561) 775-1818 and the Ticketing Line at: (561) 630-1828. Tickets can also be ordered on line at:
This email address is being protected from spambots. You need JavaScript enabled to view it.

. Following are some helpful websites:

Roger Dean Stadium: http://rogerdeanstadium.com/
The Miami Marlins: http://miami.marlins.mlb.com/
The St. Louis Cardinals: http://stlouis.cardinals.mlb.com/
Palm Beach Cardinals: http://www.milb.com/index.jsp?sid=t279
The Jupiter Hammer Heads: http://www.milb.com/index.jsp?sid=t479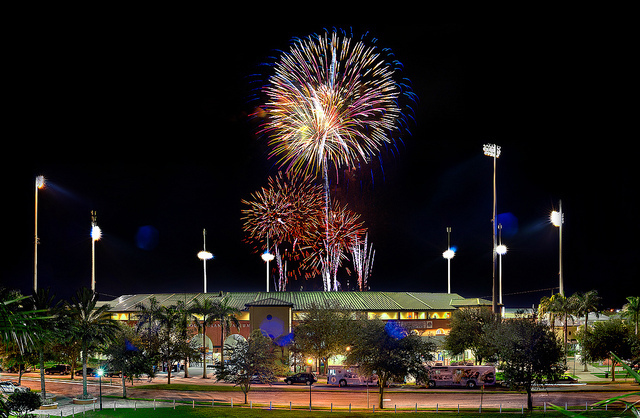 .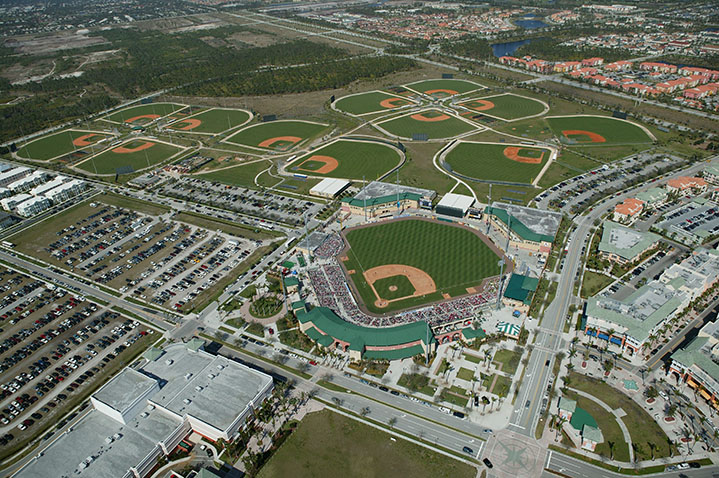 .