The year 1978 was a banner year for Burt Reynolds.
by John Curtin Home Inspector
Content Approved and Protected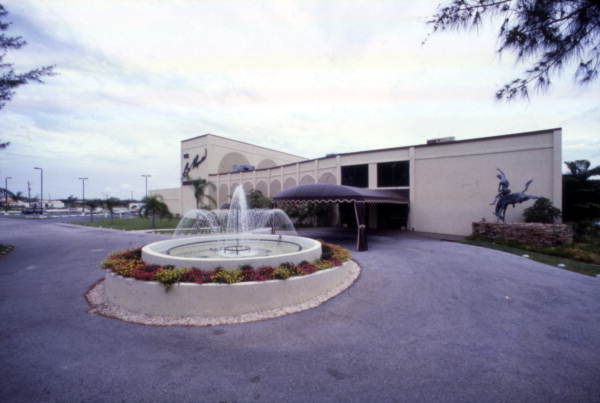 In March, he received an official star on the Hollywood Walk of Fame, a tribute to his success after spending the previous five years at the top of the box office charts. In 1979, Reynolds opened his very own theatre and acting institute in his adopted hometown of Jupiter, Florida, whose only claim to fame at the time was its proximity to the glitz and glam of the Palm Beaches. A sizable $2 million complex built only minutes from the ocean, The Burt Reynolds Dinner Theatre brought celebrity status to the South Florida area as Hollywood's elite brought their skills to the stage under Reynolds' direction.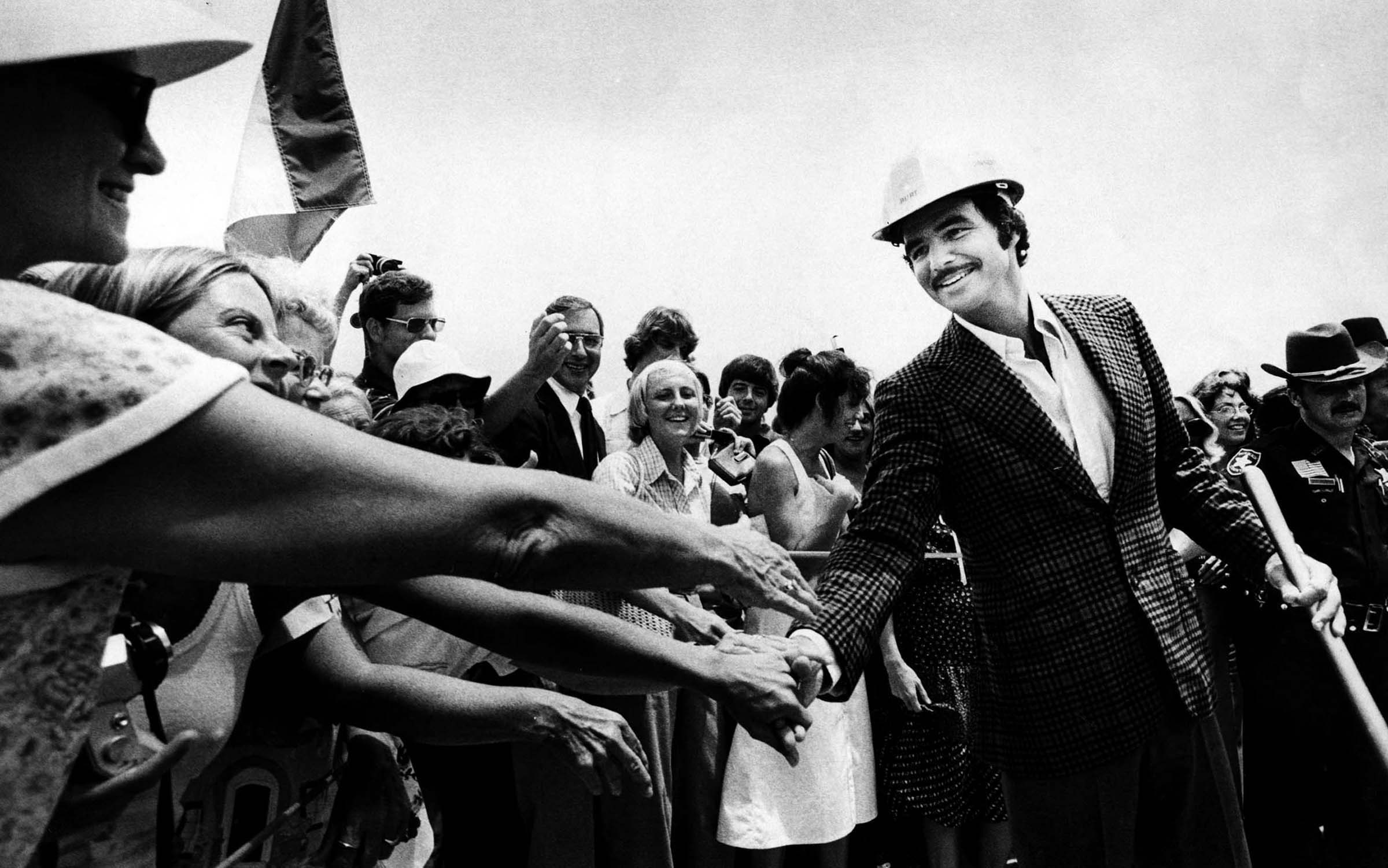 Over the next decade, Burt and his organization would have a hand in nearly ten dozen productions featuring such big names as his then-love Sally Field, his friends Martin Sheen and Judd Nelson and even himself (on occasion). While he enjoyed acting for a national movie and TV audience, Reynolds spent most of his time behind the scenes directing — his true passion. His taste for the finest in stage production is well-documented. Those who knew and worked with him spoke positively of his dream to make quality theatre accessible to all living in the local area. Reynolds is quoted as anticipating that more than three-quarters of his audience were "guys in pickup trucks."
California's acting elite came to the theatre and were trained by the best and brightest in the field, including Liza Minnelli and Dom DeLuise. Within the span of 18 years, seating capacity grew from fewer than 100 seats to more than 700, with a lounge seating option and parking added later. Wanting the best for his friends and colleagues who worked with him, Reynolds' scale and production was above average. This, however, also meant that the expense of maintaining this level of production was equally high. Shows rarely made their higher-than-average seating goal of 95 percent capacity. Hollywood's hottest movie stars risked their celebrity status under the hyper-critical eye of the stage critics of the day – and over time, Burt found it increasingly difficult to draw the same level of talent on a regular basis. Times were changing, local theaters could not compete against the draw of Broadway and the big screen and box office profits fell behind production and remodeling expenses.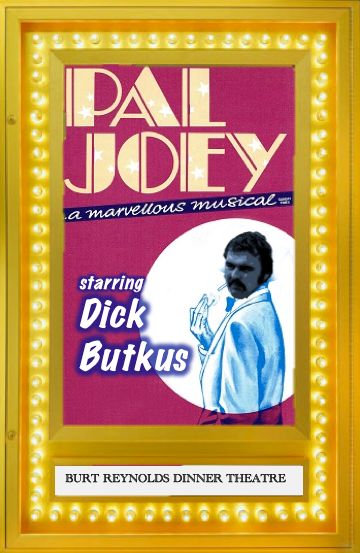 The building (eventually renamed the Burt Reynolds Jupiter Theatre) also housed the Burt Reynolds Institute for Theatre Training, where more than 100 apprentices took classes from stars such as Minnelli, Martin Sheen, Charles Nelson Reilly and Reynolds. In its first decade of operation, the theater won 18 Carbonell Awards from the South Florida Entertainment Writers' Association, and Reynolds also earned the Outstanding Achievement in the Arts award in 1982 for establishing the Institute.
Reynolds ran the theater until 1989, when he leased the 440-seat playhouse to executive producer Richard Atkins, who continued operating the theater until 1996. Financial problems eventually forced its closure, and Reynolds sold the closed theater for $2 million to local residential real estate developer Otto "Buzz" Divosta. Divosta leased the property to Akron, Ohio-based Carousel Dinner Theatre, which reopened it as the Carousel Dinner Theater in late 1996. When the theatre struggled, Divosta sold the property to media kingpin Lowell "Bud" Paxson, who donated it to Christ Fellowship Church in 1999.
A New Begining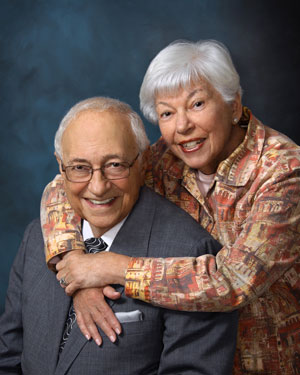 The Theatre's life as the Maltz Jupiter Theatre began in October 2001, when its landmark building was acquired by the not-for-profit Palm Beach Playhouse, Inc., formed by a small group rallying to revive theater in Jupiter. Milton Maltz, a founding board member and the chairman emeritus of the board of directors, fondly recalls that his wife, Tamar, referred to our area as a "cultural desert" at the time and asked him to "do something" about this. So, he did. Maltz's connection to the theatre dates to his high school and college days when he worked there as a waiter. Maltz reminisced, "I have a friend and colleague from those days who tells me he remembers me saying that I would one day come back and run this theatre, though I don't remember that. I moved to New York, where I worked as a producer for 14 years. Two years after the theatre opened, I was asked to return to the theatre and help it find its audience."Following a successful capital campaign, the 28,000-square-foot theatre was renovated in February 2003 and re-named the Maltz Jupiter Theatre in recognition of major benefactors Milton and Tamar Maltz. On February 29, 2004, the Theatre opened as a 554-seat, state-of-the-art regional theater.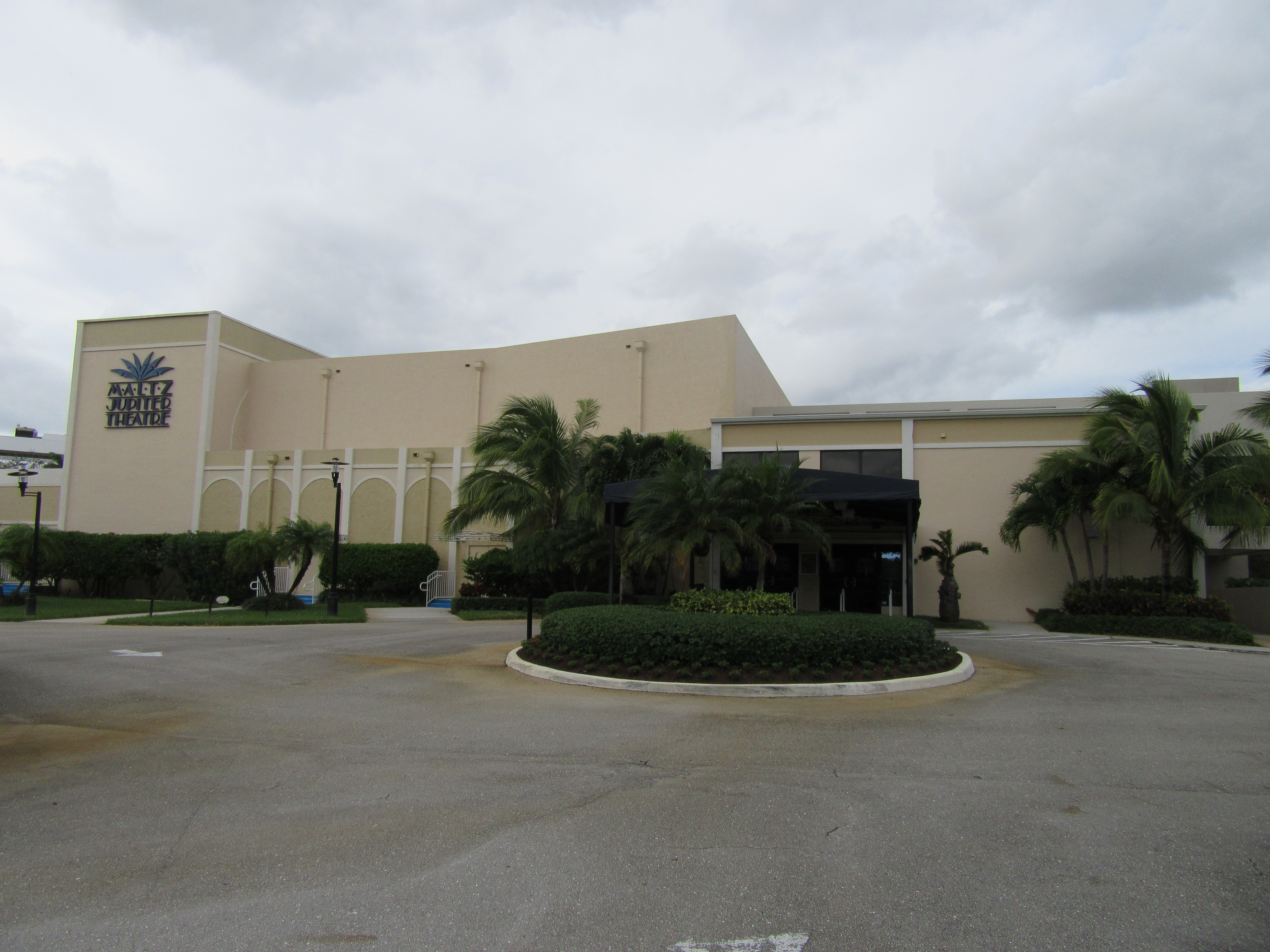 In August 2005, Andrew Kato joined the Theatre's staff as producing director, becoming the Theatre's artistic director the following year. Two years later, in August 2007, the Theatre built world-class facilities in support of its Goldner Conservatory of Performing Arts, designed to serve hundreds of students in after-school, weekend and summer programs. The Conservatory and its rooms are named in honor of its major benefactors: Paul and Sandra Goldner (who donated an unprecedented gift of $1 million in 2012), The Peggy and Rick Katz Rehearsal Studio, the Dr. Herb and Myra Hoffstein Acting Studio and the Dr. Bernard and Phyllis Eisenstein Voice Studio.
The TheaterToday
Today, the Theatre is a not-for-profit, 501(c)(3) public charity and serves over 100,000 people annually in the tri-county area. Under the leadership of Kato – now the Producing Artistic Director and Chief Executive – as well as a dedicated board and staff, the Theatre has received multiple Carbonell awards, South Florida's highest honor for artistic excellence, including the prestigious Bill Von Maurer Award for Theatrical Excellence. The award is given to the theater company that exemplifies excellence for the totality of its programming: productions, educational outreach, developmental programs and audiences served.
The Theatre boasts a robust subscription base of more than 7,732 and serves nearly 600 students per year in after-school, weekend and summer programs at its Conservatory. In addition to a supportive Board of Directors, the Theatre has more than 400 volunteers assisting in a variety of functions, including office support, ushering, special events and computer services.
Now – after defying national theatre trends and achieving impressive goals in its short history – the Theatre is envisioning its next step. Officials are now contemplating a bright future for the Theatre and how best to serve the community with Broadway-scale productions and high-quality educational opportunities.
The Theatre has proposed a major expansion over the next five years that will improve production facilities and add educational opportunities. Under the current plan, the Theatre's Conservatory will double in size, allowing students the opportunity to receive a high-quality, dynamic arts education in state-of-the-art facilities. The Theatre's improved stage will be ten feet deeper and six feet wider on either side, enabling the Theatre to qualify for Pre-Broadway and National Tours. A third-floor rehearsal studio will provide actors with a view, and residents will have the opportunity to see actors working and rehearsing – and a proposed second space will provide the opportunity for audience diversity.
For more information about the Theatre's upcoming shows, Conservatory and Believe campaign, visit www.jupitertheatre.org.
Whether you are a resident, tourist or winter-snowbird, you won't want to miss a night of glamour at the Maltz Jupiter Theatre!