The Dune Dog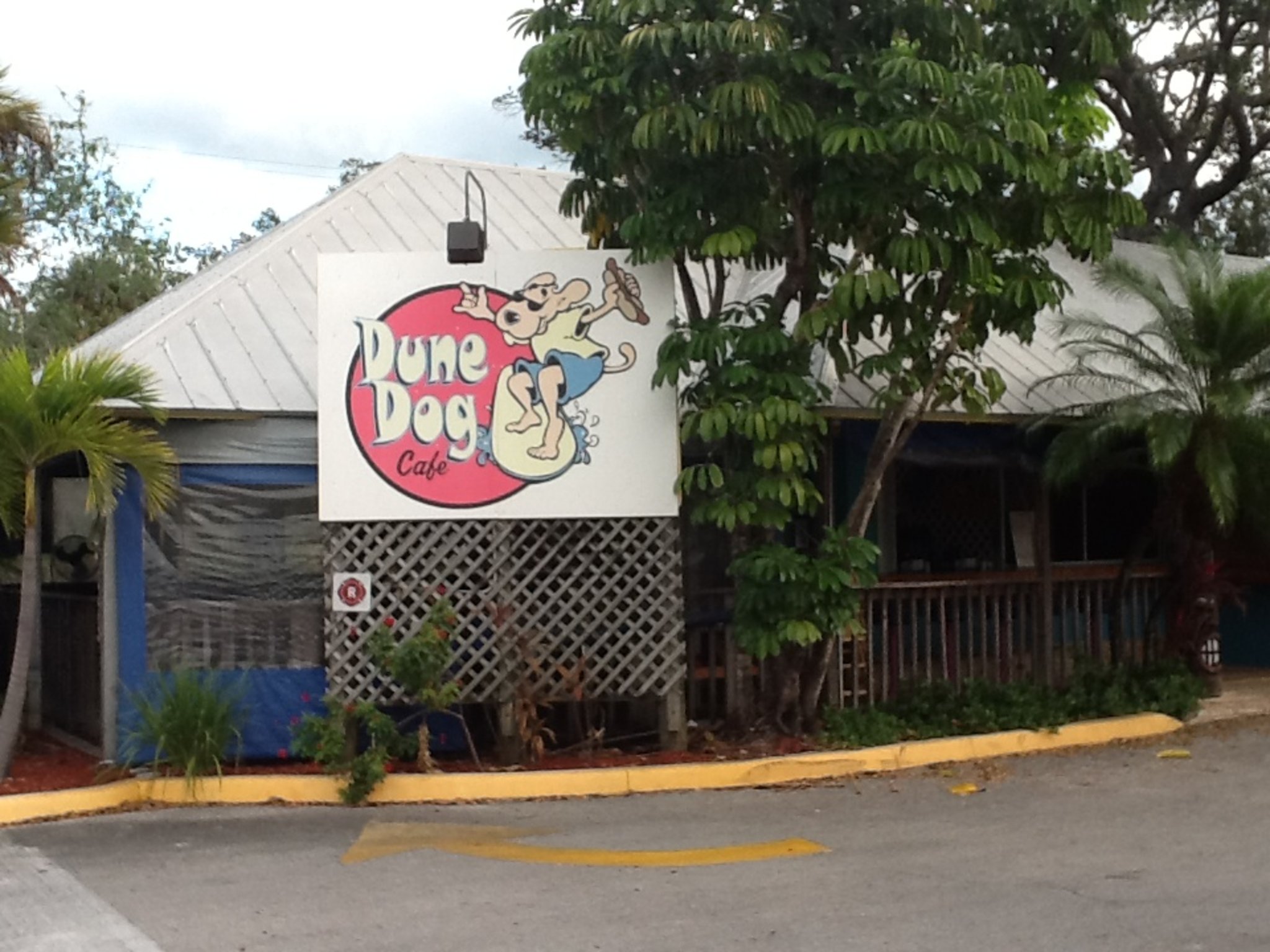 Are you hungry for a taste of Jupiter's finest grilled cuisine? No, you don't have to put on a tie for this one, just get in line for a seat at the landmark Dune Dog outdoor restaurant minutes from the Jupiter Lighthouse off A1A. Think colorful Key West island chic, with giant tiki men, a thatched "chickee" style roof, and no air-conditioning necessary as you enjoy Jupiter's balmy breezes. You wouldn't think much of such a small, extremely casual road-side stand, some passers-by even mistake it for a tourist trap, but always leave pleasantly surprised and permanent fans.
Opened in 1994
Opened in 1994, the Dune Dog open air café has since earned legendary status among Jupiter's locals and their visiting friends and families, and they've even won many awards for their simple yet tasty foods. Their history and their fast and friendly service is just a few of the reasons why there is often a line of happily waiting customers leading into the parking lot most evenings. Once you've added your name to the chalkboard style waiting list, you'll quickly understand its popularity as you peruse the menu, or enjoy an ice-cold beer, soda or milkshake from their bar.

Great food at reasonable prices
Its menu features some of your Traditional American favorites, perfectly grilled hot dogs with a variety of toppings, sandwiches piled high, tasty wings with sauce of your choice, burgers made just the way you like it, or any number of fried or fresh seafood and shellfish recipes that will leave you feeling full and satisfied. Start off with a Happy-Tizer, try their clam chowder chili, nachos or fresh clams steamed in beer. Follow that with one of their House Specialties, chicken fish or shrimp, fried or Bourbon style, or a platter of Baby Back Ribs, just don't forget to add a huge portion of their famous waffle fries with their solid side selections. If you're feeling "shellfish" Wednesday through Sunday, you can order their southern style Crab Boil, a whole Maine Lobster, or a plate full of Snow Crab legs, and they won't even tell you to share. You can mix and match some of their items as specials on certain nights, or choose a dinner combo for the best deal.
Open for lunch and Dinner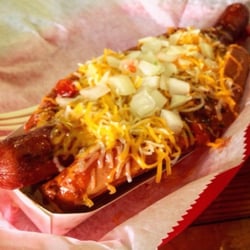 Open for lunch and dinner, get a taste for one of Jupiter's favorite food-spots at the always popular and oh-so original Dune Dog café. Larger groups have a harder time getting seated, so unless you make arrangements well ahead, this might not be the best place for a giant birthday party, better suited for couples or a family of four or six in their picnic table and bar seating. If you're on the go you can even order food for timely pick-up. Come join the regulars for a feast fitting any Island king, it's well worth the wait!
Featuring the best Hot Dogs, Sandwiches and salads at very reasonable prices in our Key West themed family atmosphere. The Original Dune Dog Cafe is located at 775 North Alternate A1A in Jupiter - just north of Indiantown Road.
Open from 11:00 AM to 9:00 PM daily. Call us at 561-744-6667 or visit our website www.DuneDog.com
.